About Me
The Punk Rock Autistic is a Neurodiversity self-advocate, writer, and educator, who works towards changing the perspective on what it means to be autistic, queer, and disabled by promoting understanding and acceptance through direct first-hand experience.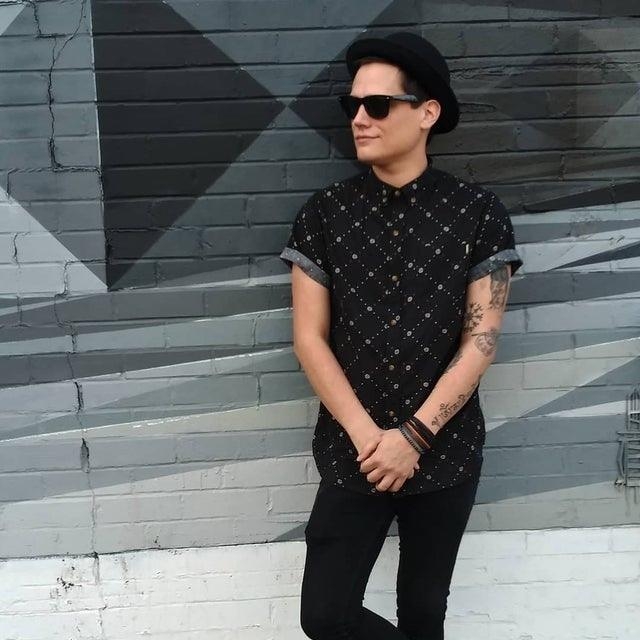 Thanks for being here.
My names Dani, and I am a queer, autistic self-advocate who believes that the autistic experience should be celebrated. My career background is in social work, disability direct support and care, education, and case management. I am a graduate of the University of Maryland where I received a Bachelor of Science in both Psychology and Sociology. I spend a lot of my time reading, playing music, being absorbed in the world of role-playing games, and hanging with my two cats.
I was diagnosed as autistic late in life at 27. Throughout my life, I always felt that I was "out of place," and that I never had the answers to why I struggled with so many things that my peers did not. When I received my diagnosis, it was as if all my questions were answered. I found clarity, and that a weight had been lifted off my shoulders. Growing up, I was diagnosed with ADHD and Sensory Processing Disorder and faced many challenges within the education system and navigating a world where I always felt out of place. As I got older, I fell in love with punk rock, its DIY ethos, its focus on social justice, the solidarity of misfits and weirdos, and the community within the subculture.
Since 2019, I have been focusing on sharing my direct first-hand experiences to help foster a deeper understanding of what it means to be autistic. There are many misconceptions about what autism is, and what it looks like to be disabled as a whole. My goal has always been to offer first-hand perspectives in order to bring a change in the cultural consciousness and promote acceptance and understanding through education. The humble beginnings of my advocacy work started on my Facebook page where I shared my own experiences of being autistic and queer and focused on spreading acceptance, solidarity, and understanding of neurodiversity, all through the lens of intersectionality and that angsty punk ethos.
As my advocacy grew, I began seeing opportunities to take my experiences and insight to a level where I could help more people. I know what it's like to go through those hurdles of living in a world that feels as if it wasn't designed for you, and I hope to provide a light to those who have gone through what I have. My means of doing this is through my advocacy work as a writer, an activist, and a consultant. I have created this space to provide services for all neurodivergent folks, family members, businesses, and educators.